Introduction
Dress to Impress: Fashion for Special Occasions Special occasions call for special outfits. Whether it's a red carpet event, a black-tie affair, a wedding, or a memorable celebration, dressing appropriately and stylishly is essential. In this article, we will explore the world of fashion for special occasions, decoding dress codes, discussing popular attire choices, and providing inspiration for your next glamorous event. From formal attire to red carpet fashion, cocktail dresses to statement accessories, let's delve into the captivating realm of dressing to impress.
Understanding Dress Codes for Special Occasions
Formal Attire: Embracing Elegance and Sophistication
Formal attire sets the tone for an elegant and refined occasion. For men, this usually entails a tailored suit, dress shirt, tie, and polished dress shoes. Women have the option to choose between floor-length gowns, chic pant suits, or elegant cocktail dresses. Opt for classic colors like black, navy, or gray for a timeless and sophisticated look.
Decoding Black-Tie Events: Classic Glamour at Its Finest
Black-tie events require an elevated level of sophistication. Men should don a black tuxedo, a white dress shirt, a black bowtie, and patent leather shoes. Women have the opportunity to shine in floor-length evening gowns or formal cocktail dresses. Experiment with luxurious fabrics, intricate details, and statement accessories to create a memorable ensemble.
Dressing as a Wedding Guest: Celebrating Love in Style
Weddings present an opportunity to showcase your personal style while adhering to the dress code specified by the couple. Opt for attire that suits the formality of the event. For daytime weddings, choose lighter fabrics and pastel hues. Evening weddings call for darker colors and more formal attire. Avoid wearing white to avoid upstaging the bride and groom. Instead, opt for stylish dresses or well-tailored suits that reflect your personal taste.
Showcasing Glamour with Evening Gowns
Evening gowns exude elegance and grace. These timeless pieces are perfect for formal events such as galas, charity balls, or upscale cocktail parties. Choose a silhouette that flatters your body type, and explore a variety of fabrics and embellishments to create a show-stopping look. Don't forget to complement your gown with statement jewelry, an elegant clutch, and sophisticated heels.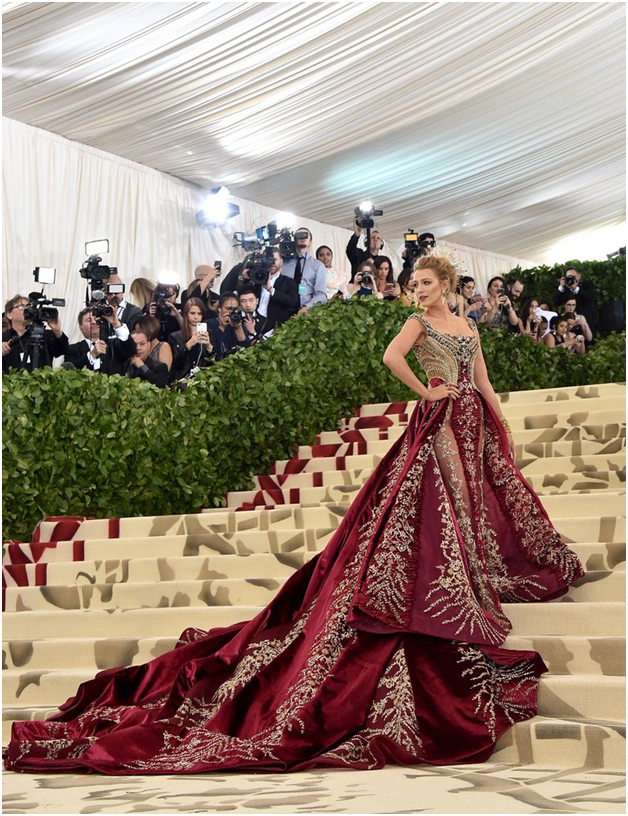 Cocktail Dresses: Versatile and Chic Cocktail dresses are a versatile option for various
special occasions. These knee-length or tea-length dresses strike the perfect balance between casual and formal attire. Experiment with different necklines, fabrics, and prints to find a cocktail dress that suits your personal style. Pair it with stylish heels, minimal accessories, and a clutch for a chic and effortless look.
Styling for Galas: Making a Statement
Galas provide an opportunity to push fashion boundaries and make a bold statement. Embrace unique and avant-garde fashion choices, such as unconventional silhouettes, intricate details, or vibrant colors. Consider designer labels to elevate your ensemble and express your personal style. Don't shy away from dramatic accessories or head-turning hairstyles to complete your gala look.
Red Carpet Fashion: Channeling Star Power
Celebrity-Inspired Looks: A Glimpse into the World of High Fashion
The red carpet is a showcase of extraordinary fashion, often inspired by celebrities. Stay updated with the latest red carpet looks from award ceremonies and premieres to draw inspiration for your own special occasions. Follow the fashion choices of your favorite celebrities and adapt them to your personal style, incorporating similar silhouettes, colors, or design elements.
Designer Labels: Exquisite Craftsmanship and Prestige
Designer labels offer unparalleled craftsmanship, quality, and prestige. Invest in pieces from renowned fashion houses to elevate your special occasion outfits. Designer dresses, suits, or accessories add an air of exclusivity and luxury to your ensemble. Explore the collections of high-end designers and find pieces that resonate with your fashion sensibilities.
Statement Accessories: Elevating Your Red Carpet Look
Accessories play a crucial role in completing your red carpet-inspired look. Opt for statement jewelry, such as bold necklaces, oversized earrings, or sparkling bracelets, to add glamor and personality to your outfit. Choose accessories that complement the color palette and style of your ensemble, creating a cohesive and visually striking appearance.
Fashion for Award Ceremonies: Dressing to Win Hearts
Attending an award ceremony requires an outfit that balances sophistication and creativity. Consider the theme and formality of the event when selecting your attire. Opt for outfits that showcase your individuality while adhering to the dress code. Play with unique cuts, embellishments, or colors to stand out and make an impression on the red carpet.
Unforgettable Moments: Prom Dresses and Graduation Attire
Prom Dresses: Making Memories in Style
Prom night is a memorable event for many young individuals. Choose a prom dress that reflects your personal style and makes you feel confident. Consider popular trends, such as elegant ball gowns, sleek mermaid silhouettes, or delicate lace details. Experiment with colors that flatter your skin tone and accessories that enhance your overall look.
Fashion for Graduations: Celebrating Achievements
Graduation ceremonies mark an important milestone in one's life. Dressing appropriately for this occasion allows you to celebrate your achievements in style. Opt for a polished and sophisticated outfit, such as a tailored suit or a chic dress, to convey a sense of professionalism and accomplishment. Consider the dress code guidelines provided by your educational institution while infusing your personal touch into your ensemble.
Party Attire: Let Loose and Have Fun
Special occasions aren't limited to formal events. Parties provide an opportunity to let loose and have fun with your fashion choices. Depending on the theme and atmosphere of the party, you can experiment with trendy outfits, bold colors, playful prints, and unique accessories. Let your creativity shine and enjoy the festivities with confidence and style.
Conclusion
Fashion for special occasions allows us to express our personal style, embrace elegance and glamor, and make lasting impressions. Whether it's adhering to formal dress codes, channeling red carpet fashion, celebrating unforgettable moments like prom or graduation, or simply having fun at parties, the world of fashion offers endless possibilities. Embrace your individuality, experiment with different styles, and dress to impress for every special occasion that comes your way.
FAQs:
What should I wear to a formal event?
– A: For formal events, opt for elegant attire such as a tailored suit for men or a floor-length gown or chic pants suit for women. Choose classic colors and sophisticated accessories to complete your look.
How can I interpret a black-tie dress code?
   – A: Black-tie events call for formal and glamorous attire. Men should wear a black tuxedo with a white dress shirt and a black bowtie.
What is appropriate attire as a wedding guest?
   – A: As a wedding guest, consider the formality of the event and dress accordingly. Opt for stylish dresses or well-tailored suits.
How can I make a statement with my gala outfit?
   – A: Galas provide an opportunity to showcase unique and bold fashion choices. Experiment with unconventional silhouettes, vibrant colors, or dramatic accessories to create a standout look.
Where can I find inspiration for red carpet fashion?
   – A: Keep an eye on the latest red carpet looks from award ceremonies and premieres. Follow fashion magazines, celebrity stylists, and designers on social media to stay updated with celebrity-inspired fashion trends.
What should I wear for prom or graduation?
   – A: Prom dresses should reflect your personal style and make you feel confident. Consider elegant ball gowns or sleek mermaid silhouettes. For graduation, opt for a polished and sophisticated outfit such as a tailored suit or chic dress.
How can I dress appropriately for a party?
   – A: Dressing for a party depends on the theme and atmosphere. Experiment with trendy outfits, bold colors, playful prints, and unique accessories to match the party's vibe and have fun with your fashion choices.
Must Read: Sustainable Fashion Brands: Embracing Ethical and Eco-friendly Style